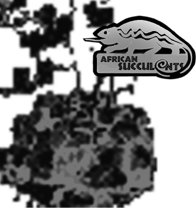 Welcome to the best and rare succulent plant site on the internet
what's New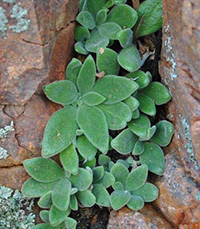 Dwarf Tylecodon.
Very slow growers with very tiny seeds.
Winter growing species.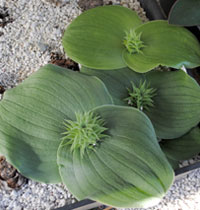 Massonia's are winter growers. They spend the long hot and dry summer underground as a bulb and when days get shorter and cooler and the first rains arrive they start to grow.

Welcome to African Succulents®...
Specializing in the most beautiful african succulents plants

African Succulents is a small mail order only nursery specialing in succulents of the world.
Mail orders to the European Community.Other countries on request are welcome.
For non EC-countries the charge for phytosanitary certificate is 30€.
On these pages you will find price list. Sorts without price are unavailable at this moment. Sorry!.
Orders can only be done by e-mail . On receipt of your order we will email you regarding stock availability. Some of the rarer species are limited in number.
Plants will only be sent on risk of consignee. African Succulents won't take responsibility for any problems hich may occur after we have sent your consignment and Postal Tracking Number is provided to you. If some plants are dead or damaged due to a delay in transport then the claim must be made to the post. In this case we will make the claim and it will be a pleasure to help you. Minimum order is 90 €.
For Packing and Post (PRIORITY MAIL) all countries. we will charge you: (EU countries VAT is included).
25 % of value of plants if the order is higher than 250 €.
30 % of value of plants if the order is 100-250€
35 % of value of plants if the order is less than 100 €
Plants will be sent upon receipt of payment. We accept:
Bank transfer (please by email ask our account)


Credit cards VISA or MASTERCARD throught Paypal although you do not have a Paypal account